Buyers information:
Prices are listed and are subject to change as the foals age, extra fees for transportation, coggins, health papers and border fees will be charged if applicable.
We will try to assist in arranging for the transportation of your purchase.
A transport fee will be charged on all foals that are delivered.
Terms: 50% of the foal price is requested to hold the foal
This  money is NON REFUNDABLE
The remaining 50% of the purchase price is due on or before  Aug 15th
Transporting fees are due before the foal leaves the ranch, this is September 1st or later.
***If during the course of the summer your foal becomes ILL OR is SERIOUSLY INJURED or if WE are not sastified with the health or development of the foal the
contract will be cancelled and we will refund 100% of the deposit of the foal. If something happens that it is deceased a different foal of equal value may be substituted if you so choose or your purchase money will be refunded.***
Health checks are available at buyers expense prior to delivery.
If the buyer/client simply changes their mind and no longer wishes to purchase their healthy horse NO refund of deposit will be given.
IMPORTANT INFORMATION
Once the foal is loaded INTO TRANSIT THE FOAL is considered yours
there will be NO REFUNDS given
any costs that incure during or from transport are the responsibility of YOU the buyer.
Thanks to everyone who purchased foals in 2017
We are looking forward to the arrival of our 2020 foals.  To view individual foal's information click on the photo this will take you to the foal's page.  When inquiring about any foal please state foal's # and name of the dam.  Foal information will be updated as the foals arrive.
Thank you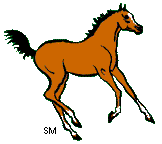 Name:
Birthdate:
Sex:
Price:
Sire:
Dam:
Pedigree