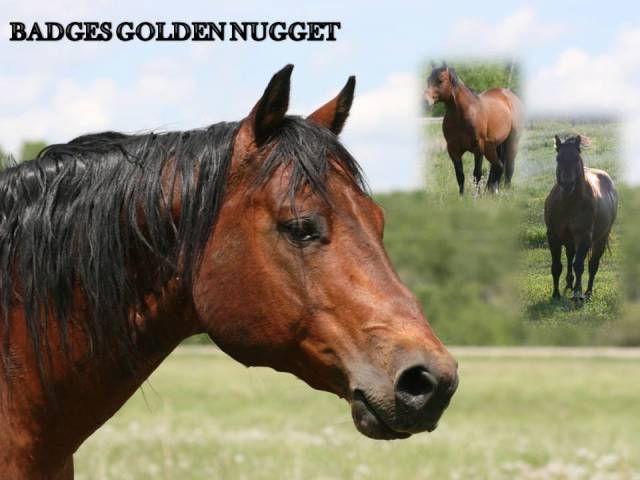 Peppy Badge Olena – 2443241
Peppy San Badger – 1089924
Mr. San Peppy – 0548845
Sugar Badger – 0183512
Montanas Lena – 1384005
Doc O'Lena – 0493297
Magnolia Moon – 0351419
Freckles Nugget – 1779755
Colonel Freckles – 0911585
Jewel's Leo Bars – 0206037
Christy Jay – 0473601
Mary Gays Eagle – 1228725
Pawnee Eagle – 0353092
Mary Gay Bar – 0707550
 Badges Golden Nugget Sire
of DF Gold Nuggets
World Show Qualifier in Ranch Riding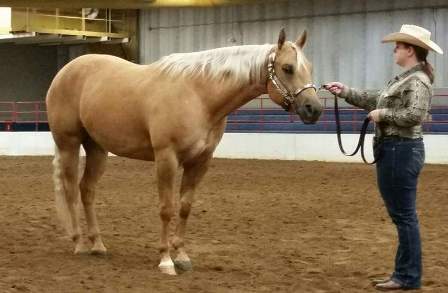 Badges Golden Nugget 1/2 brother
to Badges Disco Laddie
4 HLT & 127.5 Perf Pts; NRHA LTE: $16,092…
O&Y Superior RN, '02 AQHYA Reserve World Champion RN
~~~~~~~~~~~~~~~~~~~~
Peppy Badge Olena:
-In NCHA has earned $3000.00.
Reserve World Champion Offspring
Superior Performance Offspring
ROM Performance Offspring
NRHA & NCHA Money-earners exceeding $200,000.00
Halter Point Earners
Performance Point Earners
~~~~~~~~~~~~~~~~~~~~
Freckles Nugget:
-High Point All Around Canadian Cow Horse and 93 National Champion,
-AQHA 4 pts., ARCHA, CCHA and NCHA money earners > $7500.00.
-Producer of money earners in cutting.